The event will be held in 1300 and 1400 Crittenden Ln (CL3 and CL4 on the map). The welcome and planning session will be in the building CL3.

View THATCamp Bay Area 2011 in a larger map
There is ample parking, including accessible parking, right next to the entrance. Please park to the south of buildings.
Please note that the parking lots to the east of the buildings will not be available to us on Saturday. Instead, please park in the lot south of building CL3, which does include accessible parking spaces. If that lot fills up, the extra lot to the north of CL4 is also available.
The map below shows the closed lots in red.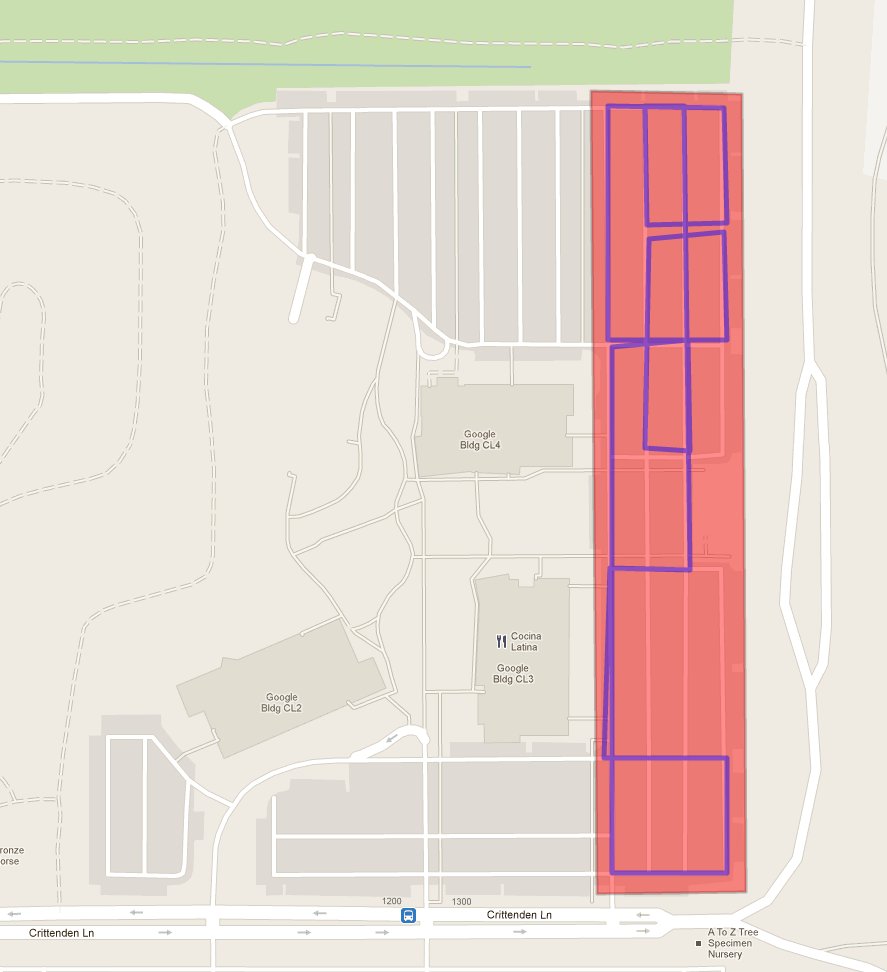 Unfortunately, the Caltrain Shuttle into Google does not run on the weekends. We highly recommend that participants use this page to organize carpools and room shares. We are looking into arranging limited transportation from the Caltrain station — let us know on this page if you need a ride.
See this page for lodging information.
Please return here for updates.